Zoopla
A boiler repair could cost you hundreds of pounds, and a brand new one could run into thousands. So is it worth paying out for boiler insurance?
November 7, 2016 12:00
Our dependence on boilers, while much greater in winter, is an all-year-round affair. Even in the summer months when central heating systems are left untouched, hot water on tap has become a standard modern-day requirement.
But what happens when your boiler breaks down?
The average cost of a boiler repair in December (when most fail, according to EDF Energy Boiler Protect research) is £320 – a considerable sum to lay your hands on in a month when funds are already tight. And if repairs won't cut it and you need a new boiler, costs range between £500 and £2,500 – an even bigger sum to find.
Gas boiler insurance, which costs around £100 a year for a basic policy, could provide a solution as well as peace of mind to get you through winter. But is it worth it the cost? We take a look.
What is boiler cover?
Boiler cover is an insurance that covers the workings and health of your boiler. If your boiler breaks down, cover typically offers a 24/7 call centre through which you can arrange an engineer to come and fix it. Labour and parts can all be included depending on the kind of cover you opt for, while most policies also offer an annual service or maintenance checks.
More comprehensive insurance plans will extend cover beyond your boiler to central heating systems and even and plumbing and wiring. But before you make your mind up if boiler insurance is right for you, consider the following:
1. You might already be covered
There's no point in paying out for something you are already covered for. And your boiler could be protected by another means. For example:
You're a tenant: If you rent your home, the boiler should be the landlord's responsibility. It's worth checking at the start of the tenancy however, if he or she has their own boiler insurance.

Your home insurance covers it: If you own your home, your home insurance policy may extend to boiler breakdown. If the policy classifies this under an 'emergency' however, check what constitutes an emergency. Many insist that breakdown must occur during the colder months between September and April. Other restrictions may also apply, such as the age of the boiler, a cap on the cost of each repair and a limit on the number of call-outs.

Your boiler is under warranty: If you bought a new-build home or the boiler has been recently replaced, it may be under warranty. Some can last for 7 years or more.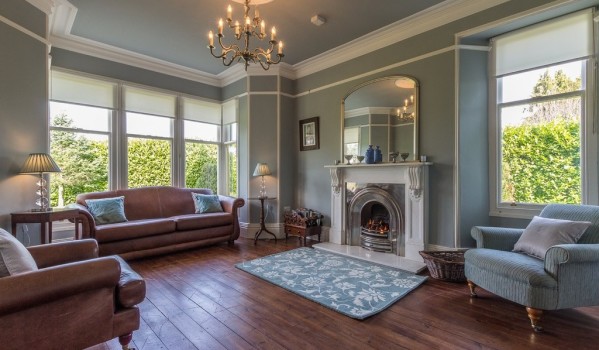 2. Your boiler's age and condition
If your boiler is old, getting insurance makes more sense. However, you may struggle to get cover that is cost-effective or even get cover at all. Providers tend to cap the age of the boilers they will insure at 15 years or even lower. You may also be turned down for cover if your boiler has been neglected (as determined by a provider inspection).
On the other hand, bear in mind that boilers are complex pieces of kit and even new ones can break. According to consumer group, Which? there's a 50% chance of a boiler breaking down in the first six years. This reduces to 40% chance if it's bought from a top brand.
3. Your boiler's behaviour
If your boiler is showing signs of exhaustion (see bullets below) it's time for a service. You can buy one-off services from all of the big energy companies as well as smaller independent providers. But, at between £80 and £100 a time, it may be worth putting that cash towards annual boiler insurance which will throw in peace of mind at the same time. Always check, of course, that an annual service is part of your cover.
Signs your boiler needs a service:
Pressure frequently rising or falling
The pilot light flame burning yellow or orange rather than a clear blue

Your gas bills are higher despite your use staying the same (this could point to it working inefficiently).

Clunking, hissing or ticking sounds
4. A new boiler might makes more sense
Although new boilers can cost up to £2,500, they can be a good investment. Not only will you save on the cost of repairs and insurance with a warranty but modern boilers are far more energy-efficient. Upgrading from a G-rated to an A-rated boiler will save around £340 a year on your energy bills.
If you decide boiler cover is for you...
If you decide to opt for boiler cover, make sure you shop around on a comparison website like uSwitch, where you can compare all levels of cover. Search using your postcode and boiler type.
Standard boiler insurance should include the cost of repairs, parts, and labour in the event of a breakdown, as well as annual servicing. Some policies offer an unlimited number of claims in a given year, while others will have a cap on the number of call-outs. Caps on each claim usually ranges between £250 and £500.
Always check that the engineers in your boiler cover agreement are members of the Gas Safe Register, formerly known as Corgi.
Bear in mind also that some the price you are quoted might only apply for the initial 12 months, after which time the provider can hike the cost up. Find out the cost of cover after the first year.
It's also worth knowing that most policies come with an initial no-claims period. This is to avoid people taking out cheap cover on the day their boiler quits.
Do you think it's worth having boiler insurance? Tell us in the comments...