Zoopla
Thinking about taking the plunge and buying a house in America? Take a look at our guide to find out more.
November 11, 2015 00:00
Why move to America?
Almost 100 years after the term was coined, the American Dream continues to lure Brits across the pond in pursuit of a new life. In 2013 the United Nations Population Division estimated that more than 758,000 Brits are currently living in America, so it shouldn't be hard to find other expats. Many choose to emigrate for work, the weather or just to improve their standard of living. And where better to do it than the land of the free?
The good news is that Brits are often able to get more property for their money, as unsurprisingly, there is a vast range of houses for sale in America. Already speaking the same language also makes the process of buying a home less of an upheaval than many other options. And, while getting to and from America is pricey, it's straightforward. Flights are available throughout the year from all major UK airports.
Finding houses for sale in America
Starting a house hunt in the US can seem a daunting task due to its sheer size. There are more than 320 million people living in America, across a staggering 3.8 million square miles. There are 50 states to choose from, 48 of which are sandwiched between Canada and Mexico. The other two – Alaska and Hawaii – can be found to the north west of Canada and in the Pacific ocean.
The style of houses available tends to depend on the age of an area. As the US is a relatively young country, there are fewer period properties up for grabs than you may be used to finding in the UK and Europe. To get a better idea of what kind of houses are for sale in America, you can look at thousands of properties right here. But for the purpose of this guide we'll pull out particular hotspots to consider.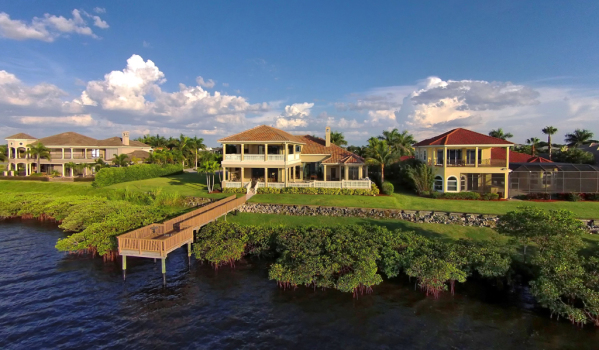 Florida
It's not hard to see why Brits are drawn to The Sunshine State, with its subtropical and tropical climates (depending on which part you're talking about). Orlando is an incredibly popular destination for holidaymakers, with more than 62 million visitors in 2014 alone. Excellent golf resorts and a booming convention industry play a large role in the attraction, but the theme parks are the biggest draw. Walt Disney World Resort, Universal Orlando Resort and Sea World bring in millions of tourists every year and make the area an obvious place to buy a second home, offering the opportunity of having a holiday bolthole, rental income and a potential investment pot.
Many of the houses for sale in Orlando and the surrounding area were built around the development of the parks, but construction slowed dramatically after the financial crisis of 2007/2008. The subsequent foreclosures (repossessions) meant many Brits were able to snap up properties for bargain prices.Building is now on the rise again but, as with most property in Orlando, house prices depend on their proximity to the theme parks (the closer, the pricier).
Along the east coastof Florida, areas such as Flagler Beach, Daytona Beach and Cocoa Beach are popular with Brits that prioritise stunning coastlines (though they are still within easy reach of the Kennedy Space Centre, theme parks, and airports). Further south, Palm Beach and Boca Raton are home to some of the country's most expensive property. Yet if you head inland a few miles you'll find homes with their own pool for less than $250,000 (2015 prices).
The Gulf Coast to the west of Florida includes areas such as Clearwater, Bradenton, Sarasota, St Petersburg and Tampa. They are not only favoured by British buyers keen to take advantage of some of the best beaches in the world – they're also popular with super-rich Americans seeking winter sun. Unsurprisingly, houses that back directly on to the waterfront or beach come with higher price tags – often double that of similar houses away from the water. Conveniently, Tampa offers an international airport with flights that are generally cheaper than Orlando International Airport.
In the south of Florida, Naples, Fort Lauderdale and Miami are all sought-after locations. Miami has become particularly popular with international buyers because of its vast beaches, cosmopolitan lifestyle and relatively secure property market.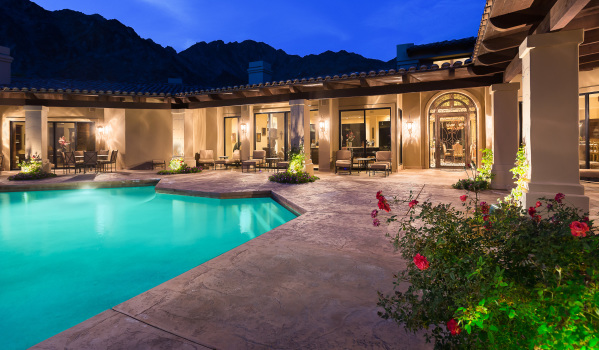 California
Over on the west coast of the US is the vast state of California, which is in fact bigger than the entire UK. Like Florida it offers fantastic weather and a beautiful coastline – as well as several acclaimed colleges and plentiful job opportunities. But it's for this reason that houses for sale in California are among some of the most expensive on the planet.
In the hills of Los Angeles you'll find luxurious neighbourhoods such as Bel Air, Beverly Hills and Malibu, where celebrities and millionaires tend to settle. And if you love to be by the sea, Long Beach is a relatively affordable option. To the north east of the city is Pasadena, which is home to NASA's Jet Propulsion Laboratory, and the California Institute of Technology (Caltech) – making it an ideal location for those looking to work in science.
North of the state is San Francisco, which is the region's cultural and financial hub. The wider San Francisco Bay Area includes San Jose and Oakland. The renowned Silicone Valley can be found in the South Bay Area, where the world's internet giants such as Google, Apple and Facebook are based. This has led to an increase in property prices as the population has grown drastically. You'll struggle to find a property in the heart of San Francisco for under $500,000 (2015 prices), but your money will go much further in San Jose and Oakland.
New York
British buyers also often head to New York, typically for work, although it is also popular with property investors too. But you are far less likely to find a bargain in the Big Apple than in other parts of America, as it's one of the most expensive cities in the world to buy property. And because the city comprises mainly of apartments and condos, houses tend to be particularly expensive. For slightly more affordable options, look outside of Manhattan to areas such as Brooklyn and Bronx.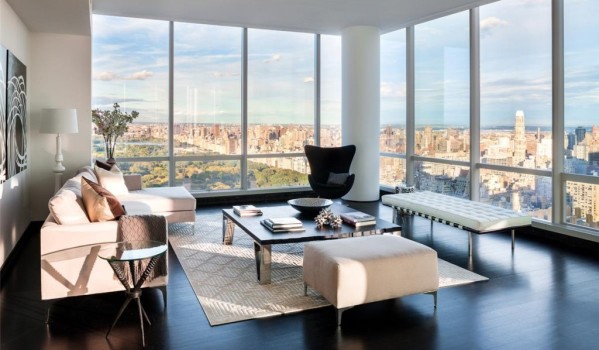 How to get started
There are no legal restrictions on foreign ownership in America. But, while you don't need a green card or social security number to buy a house in the US, you will need to get an Individual Taxpayer Identification Number (ITIN). If you are buying a holiday home that you are planning to rent out, you should also check for zoning restrictions as these can determine how frequently you rent your home and for how long on each occasion.
One of the issues that you will face when buying in America, is that there is no one set of rules and regulations that apply to the whole market. Instead taxes and general buying requirements can vary from state to state, so it is important to research the state you are looking in and to speak to a US-based lawyer.
It is also vital that to understand America's visa requirements before you commit to buying or moving. Britain is part of the United State Visa Waiver Program, which means you are able to stay in the country for a total of 90 days without a visa. But if you are planning to work, study or emigrate you will need to go through the process of applying for a visa.
Organising your finances
It goes without saying that you'll need to have your finances in order before you can buy a home in America. Cash purchases are permitted, although anything more than $10,000 has to be reported to the government. You must prove how the money was earned and that it was gained by legal means. Buying with cash is likely to save you some money as you won't have to fork out on the fees associated with getting a mortgage (more on this later).
If you do need a mortgage there are several options to consider, so seek advice from an independent mortgage broker. You could remortgage your home in the UK, thereby releasing the equity in your property that you can use as cash.
Alternatively you could get a new mortgage arranged in the UK to fund your US property by way of a specialist overseas broker. However, this is just an introduction. The money will still be lent by a bank within the country in which you want to buy, meaning UK regulations won't apply.
If you choose to apply for a mortgage in the US direct with an American lender you will typically be required to make a down-payment of between 20% and 40%. Many US banks require foreign nationals to have a specific sum available for the deposit, while some banks will limit the size of the loan on the grounds you are an overseas buyer. If you want to qualify for a US mortgage you will also need to build up a good credit score (opening an American bank account and obtaining credit cards will help). You will also need to provide proof of your identity and income, as well as report your income on tax returns.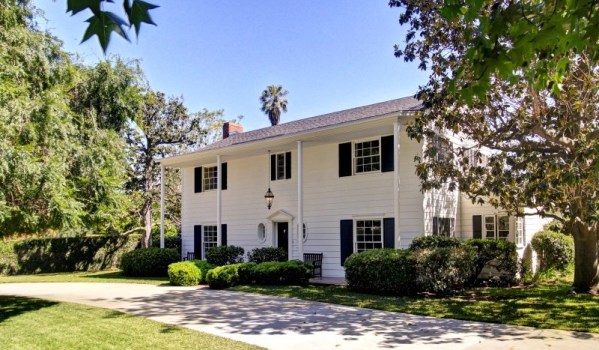 Finding an agent and buying a home
The property industry in America is well-regulated as all real estate agents must have a license. One of the biggest differences between buying a home in the US and the UK is that estate agents are also used to buy as well as sell homes. Buyers don't need to worry about the cost of this though, as the seller pays the agent's commission. Choosing a real estate agent to guide you through the buying process is therefore one of the first steps you will need to take on your buying journey. To choose an agent, research the area you are planning to move to and find out which agents serve the location. Then check their website or blog to get a better feel for what they offer.
Once your finances are in place and you've found a property, the buying process gets underway. Your agent will prepare an offer on the property and, if it is accepted and signed by the seller, it becomes a binding contract. A closing date will be allocated when this first contract is signed. This is the date by which all of the requirements of the contract must be completed. At this point the buyer pays the deposit and usually instructs a licensed home inspector to check the property and identify any problems. If there are any issues that need fixing, this is the time to negotiate with the seller to have them sorted before you move in.
If you are paying for your home with a mortgage, an appraiser will also view the property and write a detailed report that estimates the value of the home. Title searches are then carried out to make sure the person selling is the legal owner. If anything untoward is found in these searches, as long as protections have been written into the contract, you can still pull out of buying the property. But if all is well and good at this point you will be able to close the deal, which means transferring ownership and funds. Unlike in the UK where property sales can take months, US sales usually happen in around 30 days.
Cost of buying
The overall cost of buying a home in America will depend on which state you are in and whether you need to take out a mortgage. Cash buyers can expect to spend around 2.5% of their budget on buying costs, while those with a mortgage may have to pay up to 7%. Costs can include:
Legal fees
Recording the deed with the local authority (similar to Land Registry in Britain)
Home inspection fees (survey)
Title insurance (this covers you in the event of future disputes over the ownership of your home)
Mortgage fees
Any other administrative fees
Other costs that are worth taking into consideration are homeowner association fees and buildings insurance. You will also have to work out the best way to transfer your money to the US, as both exchange rates and bank charges will have an effect on your overall spend.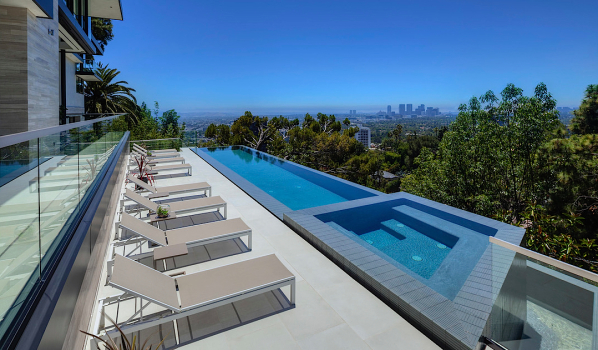 Travel information
Flights to the US are available from London, Manchester, Edinburgh, Belfast, Glasgow, Liverpool, Aberdeen, Birmingham, as well as several smaller UK airports. You can keep costs down by booking well in advance or making a stopover. If you fly regularly make sure you save up air miles or use a frequent flyer program as you can redeem points for your next flight or use them on a cabin upgrade.
Weather
As the fourth largest country in the world, climates and temperatures in the US vary drastically. Many parts of the country also experience different weather extremes. The weather in New York is perhaps closest to Britain as it has distinct winters and summers. But the weather is more severe in the city with hot, humid summers and cold, snowy winters, as well as occasional tropical storms.
And while Florida is nicknamed The Sunshine State, it is also known as the lightening capital of the US. You'll need to watch out for hurricanes in Florida between June and October too.