Zoopla
Looking for a serviced office in or around London? Start with these 9 need-to-know tips...
By Laura Howard
October 27, 2015 00:00
Anyone who runs a business in London knows all too well that time wasted, is money wasted. But it's especially frustrating when precious hours and minutes are lost to general office maintenance and housekeeping – and this is where London serviced offices can provide an answer.
Known also as 'managed offices' or 'flexible office spaces' – serviced offices provide all the facilities you'll need to simply pitch up and start working. There's no requirement to fix into a lengthy lease allowing you and your business to effectively come and go as you please.
Nevertheless, getting the right serviced offices in London still involves some homework – so start with these 9 'need-to-knows'...
1. You'll be charged per person, per month
The majority of serviced offices, both in London and the rest of the UK, tend to charge on a 'per person, per month' basis – nice and simple. However, generally the more desks you pay for, the less each will cost. You can also reduce the cost per head by committing to a longer contract, usually of at least 12 months. Break clauses can be added but the office provider will only consider the length of the contract as being up to the point of the break clause.
2. Rents are paid monthly, in advance
With rents payable monthly, this is a much more flexible arrangement than long leases, which tend to charge upfront every quarter. However, even for the most flexible of serviced office arrangements, some providers will still run credit checks to ensure you are good for the money.
3. A few miles can translate into £££s
In London, postcode counts for a lot. And that's why two similar serviced offices in terms of facilities and square footage can fetch totally different prices. A £600 monthly cost per person in a serviced office in Southwark for example, can suddenly morph into £1,500 or more if you switch your search to central London's Mayfair.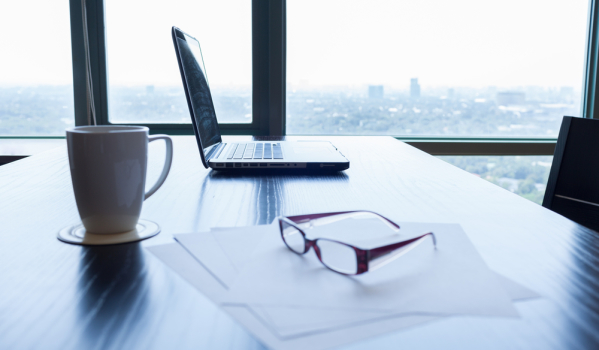 4. There's no such thing as a 'standard' serviced office
As with everything in life, with serviced offices you get what you pay for. The cheapest arrangements come with just skeleton facilities; a desk, telephone, wi-fi and tea and coffee making facilities, for example. But on the other end of the spectrum, facilities might also include meeting rooms, showers, in-house catering and video conferencing.
Each desk will also come with varying amounts of space. An easy way to work out the space you will need for the size of your business is with Zoopla's office space calculator.
As London is one of the world's most expensive places to run a business, both space and facilities may offer good areas for compromise – especially in the early days when getting off the ground takes priority over swanky surroundings.
5. You can pay as you go
Some serviced offices allow you to take a basic package upfront but then charge for any additional facilities or services as and when you use them. This could be anything from a meeting room to a printer.
6. In London, you'll be spoilt for choice
London is awash with serviced office options. In fact, according to Skylineoffices.co.uk, the city has the largest number of serviced offices in the world accounting for 8 per cent of the global total. For context, that's the equivalent market share of Paris, New York, Tokyo, Sydney and Hong Kong all put together.
7. Thankfully it's easy to search
However, you can narrow down these thousand of London flexible working space options with a specialist broking service such as Instantoffices.com. Just type in your requirements such as area, number of people and length of time you are looking for and you'll be met with a list of options, clearly listed by price.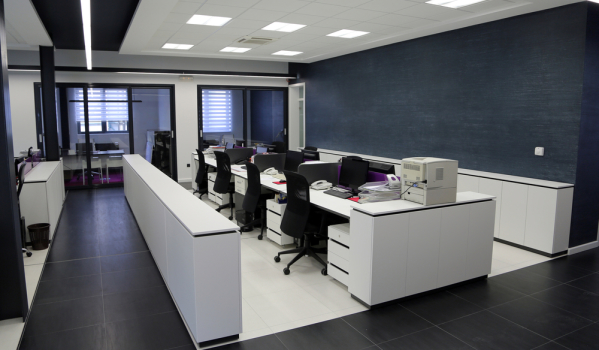 8. London has 'industry pockets'
When choosing a base for your business, as well as price and convenience, you'll need to consider whether the postcode suits the nature of what it does. In London for example, Holborn is the home of the legal profession and the City is the home of finance. More recently, Shoreditch and Old Street have become synonymous with digital and creative industries.
Being in the right postcode area not only sends out the right message to your clients or customers, but could improve networking opportunities within the office itself. But if you can't afford the price tag yet, you could look at buying a virtual office address. For a fixed monthly payment the most basic of these offers postal redirection, a telephone answering service – or calls redirected to your mobile.
9. Mistakes are easy to rectify
Trying to find a balance between all of the above is no easy feat. But the good news about taking flexible office space in London is that if you find you can't afford the arrangement after all, it's easy to get out of. Contracts tend to last for between three and 24 months, the most flexible only requiring a month's notice.