Zoopla
As regional markets continue playing catch up with London, thousands of additional rooms are being added in both Manchester and Liverpool.
By Debbie White
March 21, 2018 13:30
What's the latest?
More than 3,200 hotel rooms will be made available to visitors to Manchester and Liverpool over the next two years, according to Colliers International's latest UK hotels market index.
The real estate advisors' research has revealed that both north west cities are among the top six centres in the country for having a "strong pipeline of new rooms" coming on to the market alongside London, Edinburgh, Glasgow and Belfast.
Even former Manchester United footballer and property developer Gary Neville is getting in on the act, after recently winning council approval for a 40-storey mixed used scheme, incorporating a 5* hotel, restaurants and bars, along with 21 floors of apartments.
His hotel – which may be called-in by Communities Secretary Sajid Javid for a final decision because of its height – will have 216 bedrooms in the heart of Manchester.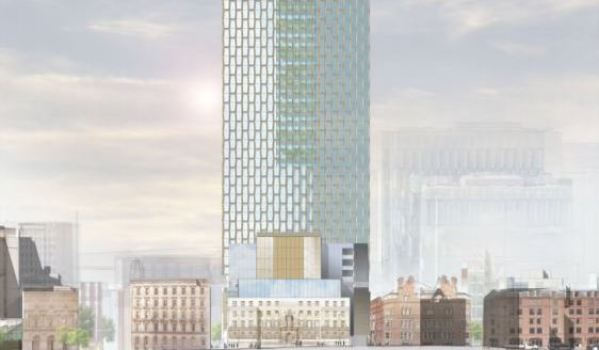 Above: Planning permission has been given for Gary Neville's St Michael's development. Image courtesy of Manchester City Council
Why is this happening?
Colliers spokesman Julian Troup said the combination of a weak pound, the strengthening of global and Eurozone economies, and an increase in direct flights between Asia and Manchester had all contributed to the city's hotel sector growth.
"Manchester is one of the most visited cities in the UK, benefitting from its diverse culture, burgeoning services sector, wide range of tourist attractions and, of course, the United and City effect, while the visitor economy of Liverpool also continues to benefit from its ongoing renaissance," he said.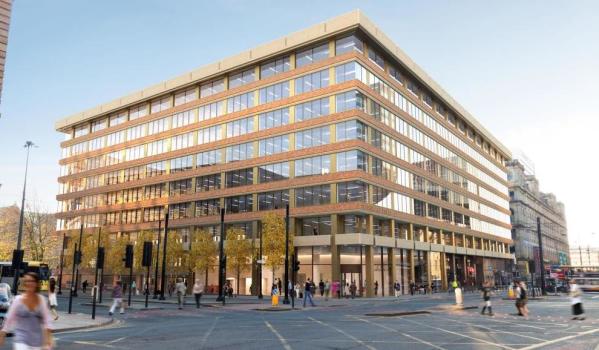 Sounds interesting. What's the background?
Year-on-year growth for the sector, throughout the UK, has seen revenue per available room increasing by 3.8%, Colliers International reported.
Its findings "paint a positive picture for the hotels sector, with cities such as Hull and Plymouth entering the list of the top 10 'hot spots' for hotel development and acquisition in the UK for the first time in 2017."
Troup said that while Brexit added an element of uncertainty to the hotel market in Manchester, and elsewhere in the UK, current market conditions had not shown a negative impact.
In its annual 'Cities of Influence' report, also released this month by Colliers International, Manchester was ranked 10th out of 50 European cities, because of its strong talent pool, economic output, workforce catchment area, employee quality of life and employer costs
London was ranked as the most attractive city in Europe for a second year running, with Paris, Madrid, Moscow and Birmingham rounding up the top five

Top 3 takeaways
By 2020, Manchester and Liverpool will offer visitors an additional 3,200 hotel rooms
Both have a strong pipeline of new rooms coming on to the market, alongside London, Edinburgh, Glasgow and Belfast
Gary Neville's multi-million-pound development, including a 5* hotel and apartments, has been given initial council approval
You might also be interested in…