Zoopla
You would be forgiven for thinking that buying a house or flat is overwhelming. Zoopla's authoritative first-time buyer guide will help you every step of the way.
December 27, 2018 00:00
Buying a house or flat is a complex process – especially for the uninitiated. Zoopla takes you step-by-step through the entire buying journey, from saving for a deposit right through to often forgotten costs, in this first-time buyer guide.
Here is everything you need to know:
First of all, make sure that buying a house or flat for the first time makes better emotional and financial sense than renting. It will probably be one, if not the most expensive purchase, you've made.
Consider the pros and cons of each option before you start the home buying process. And remember to factor in the ongoing costs of maintaining the property once you are a landlord.
If you have decided that purchasing a house or flat is the right option, you will need to work out your budget. This means spending some time on your finances.
You need to establish how much cash you can put towards the cost of a new home. Generally, the bigger your deposit – the equity you put towards the cost of your new home - the better mortgage rates you will be offered, and the lower your monthly mortgage payments will be.
You should try and save a minimum of 10% of the cost of the property to obtain a mortgage (although some lenders do offer deals for a 5% deposit). A deposit of least 25 per cent will allow you to access the best deals.
It is worth saving as soon as possible. Research by housing charity Shelter suggested that young families need to save for 12 years to build up a 20 per cent deposit to buy a house or flat in England. The figure jumps up to nearly 26 years in the capital, London.
Read more about first-time home buyer deposits.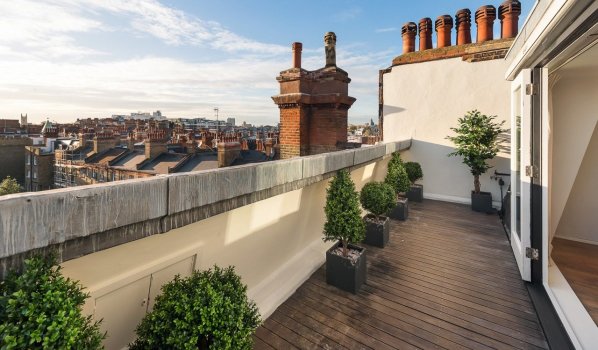 Unless you are in a position to buy a property with cash, you are going to need a mortgage. Simply put, a mortgage is a loan from a bank or building society against a house or flat. The borrower has to pay back the loan in addition to accrued interest.
This may all sound extremely daunting, but it is the case for most first-time home buyers and the more research you do, the better.
You can learn more about mortgages by searching for the best mortgage rates and mortgage deals online, surfing mortgage comparison websites, and reading online news and guides on mortgages, such as Zoopla's advice pages.
You can also speak with friends and family as well as contacting banks and building societies about the mortgages they offer.
You may like to speak with a mortgage adviser, who will be able to help you to fill out your mortgage application - but you will need to pay for their advice.
There are other professionals working in the mortgage market who can offer help and advice too, including housebuilding companies, mortgage brokers and Independent Financial Advisors.
The type of mortgage you opt for will largely depend on the size of your deposit.
For example, if you are buying a property worth £150,000 with a 10 per cent deposit, you will need £15,000 in cash. Generally, you can secure more competitively-priced mortgages with around a 25 per cent deposit.
Lenders have rigorous checks in place post-2008 credit crisis to ensure that you will be able to keep up with your mortgage payments, particularly if your circumstances change or interest rates rise.
You will need to show proof of your income and outgoings, such as household bills and other living costs. You will also need evidence of your financial profile, such as bank statements and payslips.
You should secure an agreement in principle from the lender to speed the buying process up further down the line. It is not a guaranteed offer but it shows estate agents that you're a serious first-time home buyer.
Read more about first-time home buyer mortgages.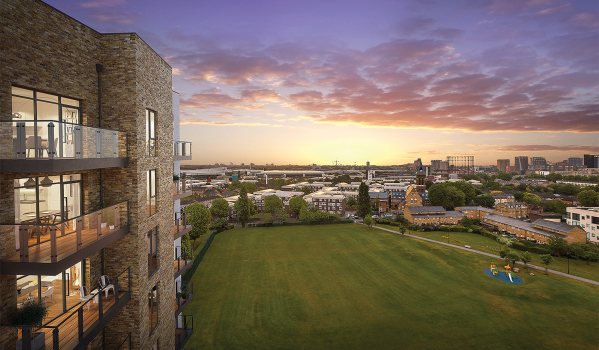 First-time buyer schemes from the Government
There are several home ownership schemes available from the Government. They can vary between England, Scotland, Wales and Northern Ireland.
If you have a smaller deposit, help is at hand via Help to Buy. It offers first-time home buyers as well as homeowners the opportunity to buy a new or existing home with a deposit of just 5 per cent. There are limits on the value of the property you buy, which vary across the country.
The equity loan part of Help to Buy is only available on newly-built homes in England worth up to £600,000. You need to secure 80 per cent of the value of the property through your deposit and mortgage and the Government will provide a loan for the remainder.
Find out more about Help to Buy in Scotland and Wales.
You might want to consider shared ownership schemes, where you own a share of a property with another party, often a housing association. You can buy between 25 per cent to 75 per cent of the home's value and pay rent on the remainder.
Help To Buy ISA is designed to help first-time home buyers. The Government will give you a bonus of £50 for every £200 saved for a deposit.
The initiative will only be available on properties valued up to £250,000, and £450,000 in London. You can receive a maximum of £15,000 on £12,000 of savings, and it will be available from autumn 2015.
Read 10 pros and cons of the Help To Buy ISA
There are schemes for council and housing association tenants. If you're a council tenant in England, Wales and Northern Ireland, you could buy your home at a discount through the Government's Right to Buy scheme.
It offers a potential discount of up to £78,600 (or £104,900 in London) on your property. But you'll need to have lived in the property for at least three years (although not consecutively) to be eligible.
Alternatively, if you are a housing association tenant, you have the option to buy your home through Right to Acquire. You can only apply to purchase your housing association property if you have had a public sector landlord for three years.
Remember, house builders and developers sometimes offer incentives for first-time home buyers, such as covering Stamp Duty.
Learn more about first-time buyer schemes from the Government.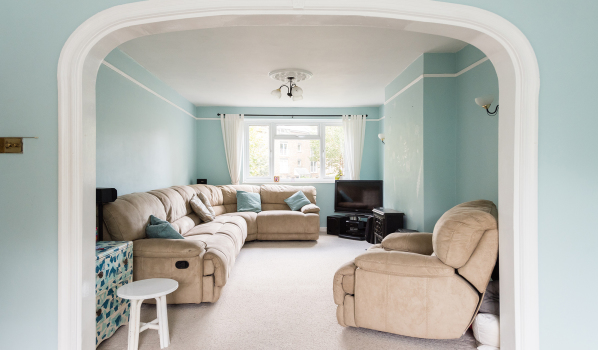 Stamp Duty Land Tax (SDLT) is a tax paid when you buy property or land over a certain value in England, Wales and Northern Ireland.
SDLT rates depend on the value of your property. The higher the value, the higher the amount of tax you are required to pay.
The tax is paid on homes worth £125,000 or more, and commercial properties and land valued at more than £150,000.
New Stamp Duty changes have been in place since December 2014 and under existing rules
2% tax is paid on properties worth between £125,000 and £250,000
5% on homes valued between £250,000 and £925,000
10% between £925,000 and £1.5m
12 per cent for luxury homes worth more than £1.5m
However, since November 2017, first-timers will pay ZERO stamp duty on the first £300,000 (of homes worth up to £500,000).
For homes costing between £300,001 and £500,000, a rate of 5% will apply – but only on that slice of the purchase price.
Learn more about Stamp Duty for first-time home buyers.
Bear in mind the other costs associated with buying a home.
The lender will charge you for entering into a mortgage agreement. It may also ask you to cover the cost of assessing the value of the property you intend to purchase, known as a valuation fee.
Once you have found the home you want to buy, you will most likely need to hire a chartered surveyor to check that the building is structurally sound.
They will flag up any potential issues before you sign on the dotted line. The cost of a survey can vary, depending on how thorough it is. However, it can save you money on repairs and maintenance in the long run.
Read more about What's the difference between a survey and a valuation?
It is also highly advisable to appoint a property solicitor - known as a conveyancer - to manage the legal side of the purchase. It may be tempting to do yourself, but they will draw up the contract, deal with the Land Registry and manage Stamp Duty charges. Land Registry fees, like Stamp Duty, vary depending on how much your property is worth.
Read more about What does a conveyancer do?
Other costs to consider include the hire of a removal firm and redecoration. Be careful to consider these costs when buying a home as they are often forgotten.
Read more about first-time home buyer fees.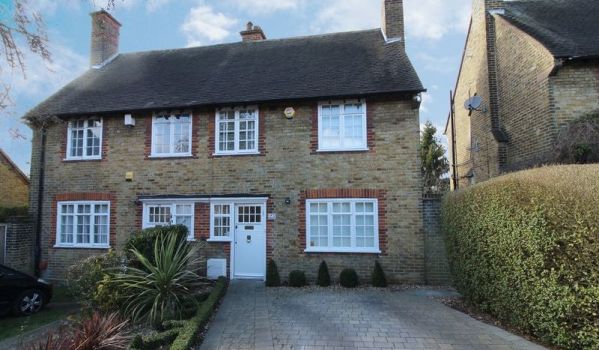 With your budget in place, you will now be in a much better position to start your hunt to find a property.
Consider whether you'd like to buy a house or a flat? Would you prefer a new build home or an existing property? Freehold or leasehold?
You can start searching for homes for sale by navigating property portals, such as Zoopla. You can beat the crowd and be the first to know about new properties matching your requirements by signing up for a property alert.
You can also register your interest with estate agents and house builders operating in the area you are looking to buy, and keep an eye on the property pages in local newspapers and magazines.
When it comes to viewing properties, it is often a good idea to bring a friend or family member with you.
If you fall in love with a particular house or flat, they will be able to keep your feet on the ground and remind you to ask for the important details.
There are several questions worth keeping in mind when viewing properties as these will help determine if it is right for you. They include:
How long has the house been on the market?
Why is the vendor selling the property?
Has the vendor found another property - otherwise you may find yourself unable to move in for several months longer than you had initially expected?
Have any other offers been made on the property to help determine what offer you should make if you want to proceed with a purchase?
What is included in the sale?
As a first-time home buyer, you will be more attractive to vendors as you don't have another place to sell, so you will be able to move more quickly.
It's a good opportunity to speak with the neighbours to see whether they would are like-minded. They may also reveal information the vendor might not want to share with you.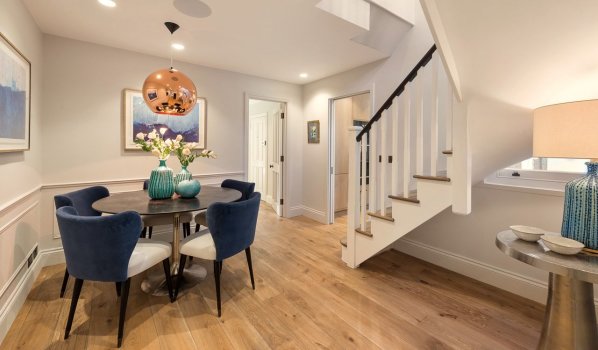 Once you have found your dream home, you will need to put in an offer to the vendor via the estate agent.
You may need to provide proof that, as a first-time home buyer, you can secure a mortgage. This is where an agreement in principle comes in handy.
As a first-time home buyer, you're in a strong position to negotiate because you are not part of a chain.
When your offer has been accepted, you will need to apply for your mortgage formally.
This is also the point to get surveys carried out on the home you'd like to buy. Now you are on the final stretch of the home buying journey - and it is largely managed by solicitors.
Exchange contracts and complete
Your solicitor will start all the legal and administrative work associated with transferring the property, known as conveyancing.
This includes arranging Stamp Duty, contacting Land Registry, transferring money during the sale, and acting as a general intermediary between you, the lender and the seller.
You will agree the terms of the sale – including who you are, how much the house or flat is transacting for, and a completion date, when you can move into your new home.
Your mortgage will now be approved. Your lender may require you to insure the property as part of the approval process.
The contracts will then be exchanged and you are locked into a legally binding deal to buy the house or flat. At this point, you will need to put down your deposit.
On completion day, you will be able to pick up the keys from the estate agent or seller.
Finally, don't forget to alert friends, family and organisations, such as your employer, bank and mobile phone company, of your change of address.
See all of the first-time home buyer guides.
You might also be interested in...
Some information contained herein may have changed since it was first published. It is strongly advised that you to seek current legal and/or financial advice from a qualified professional.